& SENT

O
"Fuji-no-Yu" is a sento-style large bath that will soothe your spirit and body.
Mt. Fuji is depicted with tile art inside its modern,
sleek space, giving off a relaxing, traditional Japanese atmosphere.
Two different baths are available for your enjoyment:
a spacious indoor bath and an outdoor bath with soothing breezes.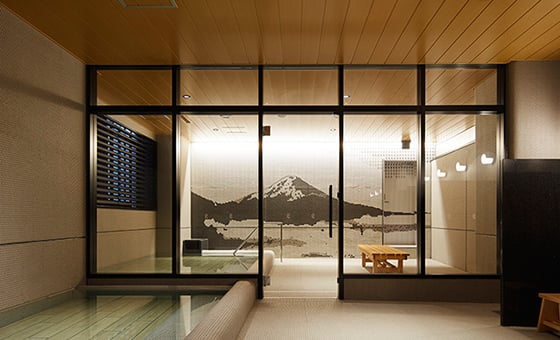 Open from 6:00 to 26:00
For guests who wish to relax in the bath before heading off to work,
and for guests who return late from sightseeing.
For your convenience, the baths are open from 6:00 to 26:00.
Opening Hours: 6:00 – 10:00 / 15:00 –26:00